The Briscoe Center proudly presents American Rhapsody, a podcast that focuses on those who have witnessed the nation's history firsthand, creating archives in the process, and those who use those collections and others at the center to tell the American story.
The name American Rhapsody was chosen to convey the sense of beauty, chaos and unity that characterizes the nation's past. Musically speaking, a rhapsody is an irregular composition of epic proportions, a song that manages to remain one movement despite its many twists, turns and improvisations. Perhaps the best-known example of a rhapsody is Rhapsody in Blue by George Gershwin, written and first recorded in 1924. Sections of the composition are used throughout the center's podcast.
Listen here or on your favorite podcast service.
Episode 8: Photographing Conflict: The Carolyn Cole Archive
Americans have been shocked by the stream of visual information that has flooded the news and social media over the past year. We have also witnessed the deplorable treatment of many journalists covering these events. In this episode, we'll hear from Carolyn Cole, a photojournalist with the Los Angeles Times whose archive is part of the Briscoe Center's collections. Despite her lengthy experience working in combat zones, she didn't expect to be targeted as a journalist in her own country. In June 2020, Cole was temporarily blinded with Mace when she covered the "Black Lives Matter" protests in Minneapolis following the vicious murder of George Floyd. In this episode, she discusses the Minneapolis protests, the importance of portraying the human cost of conflict, and her conscious effort to record history.
Carolyn is interviewed by Alison Beck, the center's director for special projects, and Ben Wright, the center's former associate director for communications.
Below are a selection of photographs taken from Cole's work covering the Minneapolis protests.
This episode of American Rhapsody was mixed and mastered by Sofia Salter and Morgan Honaker.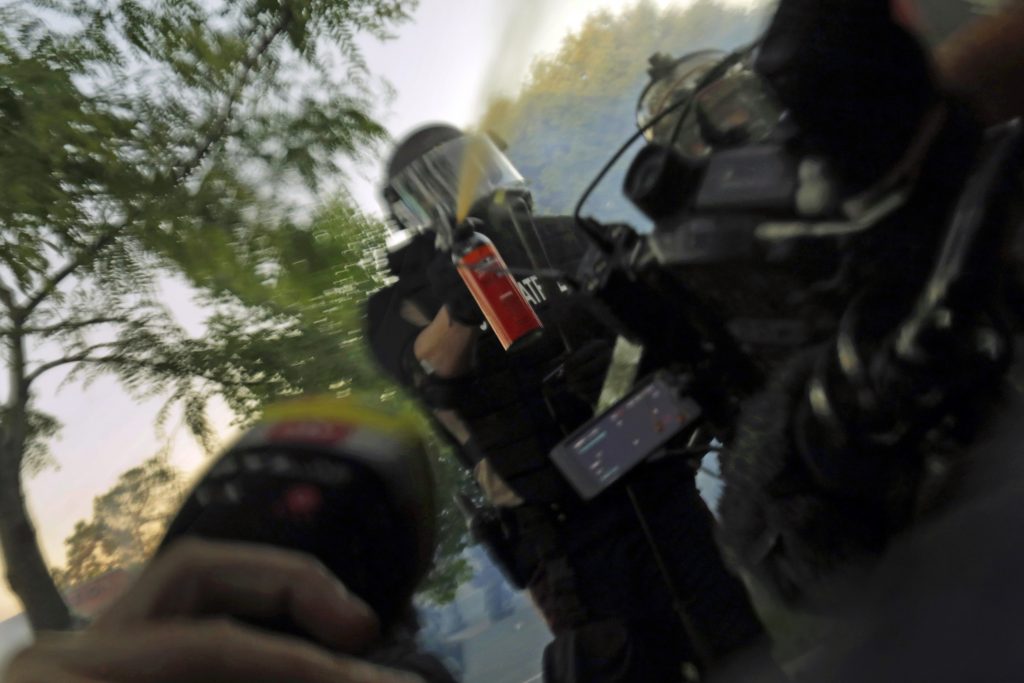 Search Results placeholder